About
Perhaps the first thing people usually notice about Anne's paintings are the eyes of her subject. So many have said that when you look into the eyes of one of Anne's paintings you look into the soul of the animal and they are alive. Anne constantly strives to apply paint to canvas and create life.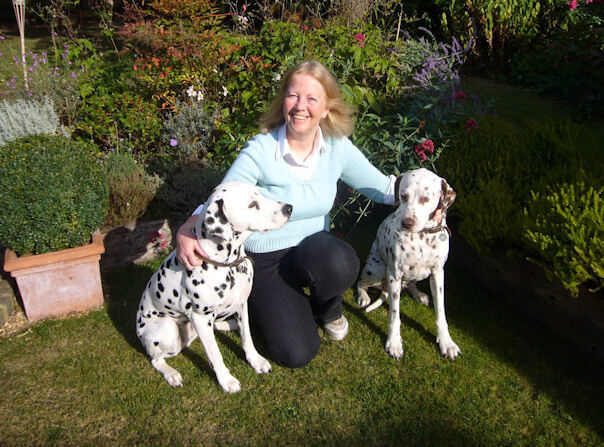 Anne was born into a family of talented painters and cannot remember a time when she did not draw or paint. She also cannot remember a time when she was not fascinated by animals, and the family pets included fish, mice and cats. Within months of her marriage, she and her husband bought their first Dalmatian followed a couple of years later by a puppy who became a show champion. Anne and her husband's present dogs are the great great granddaughter and great great great granddaughter of this champion. They are beloved members of the family and have featured in many of her paintings.
Anne works as a full-time artist and began to paint professionally 30 years ago and has during that time gained a reputation for paintings of quality which are not only realistic but capture the personality of each individual animal. She has painted vast numbers of pets for people and some of the very highest winning show dogs in the world. Her paintings are held in collections world-wide and have been chosen as the top prizes in competitions held by luxury home magazine and pet food companies.